Driving School Kladno
Looking for a driving school in Kladno with an instructor who speaks fluent English?
Since 1989, our driving school has successfully
more than 7,000 clients.
Why driving school Hanes Kladno?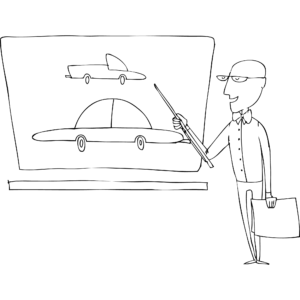 Professional instructors
We have many years of experience in car and motorcycle driving training.
Quick agreement
Simply fill out the online application or make an appointment by phone and you can start the next day.
Flexibility
You can tailor the practical training and theory to suit your schedule as it suits you. Just make an appointment.
Driving licence for a passenger car
28 hours of practice – hours of theory – possibility of payment in instalments without increase
Students
3 months
19 000 CZK
Normal course
3 months
20 500 CZK
Quick course
1 month
21 500 CZK
possibility of payment in instalments without increase
AM
from 15 years of age, motorcycle up to 45 km/h
16 000 CZK
A1
from 16 years of age, motorcycle up to 125 cc, up to 11kW
16 000 CZK
Training rides
Have you not been behind the wheel for a long time and want to test your driving skills in real traffic with an instructor? Book a driving lesson and start tomorrow.
Training of drivers
We train driver clerks who are required to attend regular training.
Return of driving licence
Did you lose your license for health reasons or did you accumulate 12 points? We can help you get it back.
Just fill in the application form and we will take care of everything for you.
You can also register by phone
by calling
603 427 251
Contact
If you need help with anything, write anytime, call during the day :-).
Driving school Kladno Hanes
Tuesday: 15:00 – 16:30
Thursday: 15:00 – 16:30
Friday: 10:30 – 12:00
Buses run to the driving school
5 – stop Dlouhá
6 – Baumax stop